Sales and CRM systems implementation specialist
"How to sell" is much more important than "what to sell".
As a CRM consultant, I believe that the customer is not the one who buys something from you, but the one who exchanges value with you. By this definition, even your personnel are your customers. For this reason, CRM systems have developed greatly and turned from a "nice to have" system to a "must have" system.
Responsibility
I am fully responsible for my clients who have trusted me and also for my commitments. I believe that an executive consultant, as much as a CEO, is responsible for his project and its results and effects.
Credit
The years that I have worked and the projects that I have completed have led to the acquisition of credit that is very valuable to me, and I am not willing to do anything to question my credit. I believe that the credibility of a manager cannot be replaced.
Being Professional
Professionalism and professional behaviors are part of the main values and I always try to work within the framework of the standards of a professional. In my opinion, professionalism includes specialized knowledge and experience, competence, honesty, self-regulation and appearance.
You might want to know about my background
I entered the labor market in 1379. My first job was a sales internship in a trading company (Nadafen Persia), and 5 years later I became the marketing and sales manager of the same company. In 2004, I got acquainted with CRM and decided to become a CRM specialist. At the same time, I started studying in the MBA course in marketing. In 2005, I became the CEO of a municipal contracting company (Atieh Sazan Arzoo) and at the same time, I worked and studied CRM and the implementation of this system.
Since 2006, I have seriously entered into CRM implementation projects, and in 2008, I became the marketing director of Mahan Business School. Based on a decade of experience and activity in the field of marketing and sales management as well as CRM in 2010, I started my own company called Kara System and focused all my attention on CRM and customer relationship management. During the past decade, as a CRM specialist, I have had operational projects in more than 80 leading companies in various industries, including First Companion, Mobeen Net, Mahan, One and One, etc. I now focus on providing sales consulting and CRM implementation services to provide my clients with the best operational experience. This is very pleasing to me.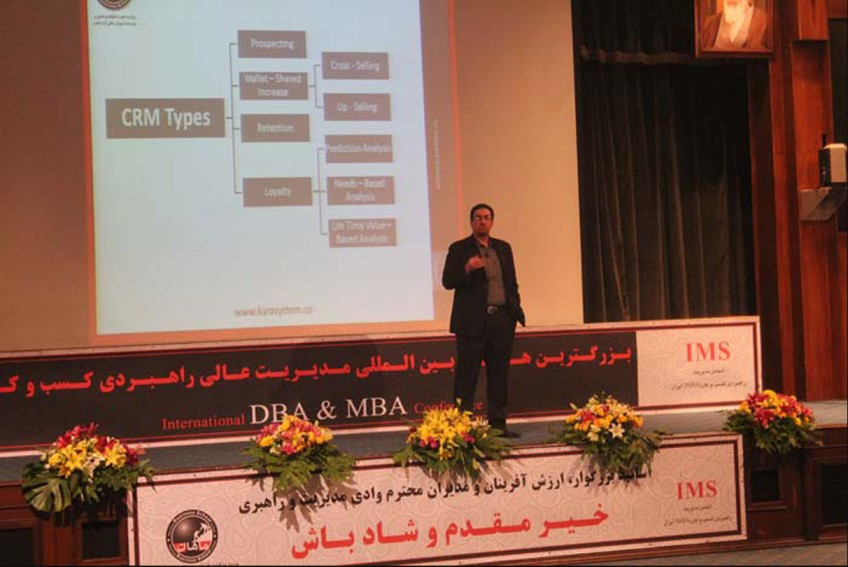 How can I help you as a CRM specialist?
Some CRM implementation projects
As a CRM consultant for the past 18 years, I have designed and implemented CRM systems in more than 80 companies.

Are you ready to cooperate?
So let's first determine together in which area you have a problem and need help.
sales increase
Sales planning, sales process design and sales management are presented in the form of an executive project. This package is all you need to increase sales.
CRM implementation
Your business model, product type, customers and needs are analyzed and based on the best experiences, your CRM system is designed and implemented.
Sales consulting and CRM
Do you have any questions or challenges regarding requirements analysis, process design and CRM system implementation or sales management? I will accompany you in counseling sessions.
Maybe you don't know exactly what your problem is!
Don't worry, with a friendly chat and a little more information, I can probably help you out. Just click on the link below.